JC Safety Training Ltd.
JC Safety Training Ltd. provide a wide range of specialist health and safety courses for individuals and businesses throughout Limerick, Clare & Tipperary.
We offer professional training and consultancy and deliver bespoke training courses in manual handling, abrasive wheels, patient handling, working at heights, fire safety, health and safety, and chemical safety.
Our training can be hosted at the site of a client or at suitable nearby venues.
The courses we deliver are recognised by the Institute of Occupational Safety and Health (IOSH).
Attendees have the opportunity to develop and optimise their skill-sets thanks to our comprehensive training and upskilling courses. Invest in your career today by booking a health and safety training course with JC Safety Training Ltd.
Are you interested in organising a group booking? Call us today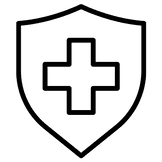 Health And Safety Courses
We provide health and safety courses to enable participants to develop the knowledge and skills they need to increase their health and safety competency and awareness. The focus of our course is to help employers identify and implement suitable control measures that mitigate the risk of injury or illness to employees.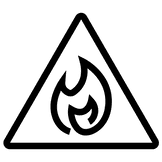 Fire Safety
JC Safety Training Ltd. provide two separate courses in fire safety training and fire warden training to educate learners on the dangers of fires in their workplace and the role of the fire warden. Under the Safety, Health and Welfare at Work Act, 2005, employers have a legal responsibility to ensure the safety of their employees in the workplace.
Provide your staff with legally required fire safety training. Call us today
Frequently Asked Questions
Do you provide on-site training for clients?

Yes. JC Safety Training Ltd. can facilitate on-site training for larger groups or organisations. Please get in touch with us directly to discuss your requirements.

Can I enrol in a training course online as well as face-to-face?

We provide on-site training for clients in all our health and safety courses. Health and safety online courses are not currently available but please do not hesitate to contact us about any queries you may have.